Fake Email Quota Phishing Email
You receive an email that claims to be from your internet or hosting provider (or email provider) that says your email quota is full and you must click on the link to fix it.
The email olooks somethig like this..
Also this is another version…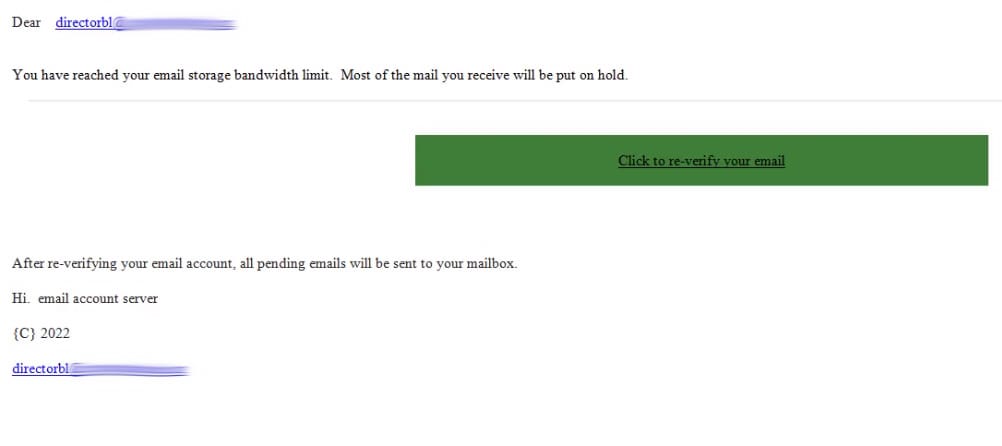 IT IS A PHISHING SCAM.  DO NOT CLICK ON ANY OF THE LINKS!!